Commercial
Kitchen Design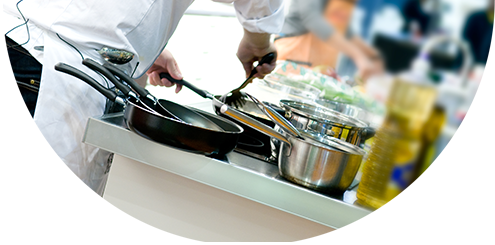 Caterline ltd – Leading Suppliers & Installers of Catering Equipment
Caterline are leading catering equipment suppliers and installers of commercial catering equipment and commercial catering appliances for restaurants, hotels, bars, commercial kitchens, professional chefs and caterers.
We supply all the top brands of catering equipment and appliances which all come complete with manufacturers' guarantees and we offer a professional installation service to suit your requirements.
As well as supplying brand new catering equipment we can also supply and install refurbished and reconditioned catering equipment.
With many years experience in the commercial catering industry, we pride ourselves on our levels of customer service, reliability and the quality of our installations. Our highly trained team of professional installers have vast experience in the industry and are committed to providing you with a top quality installation that meets your needs.
Commercial Catering Equipment Installation Services
Caterline are dedicated to offering you a tailor-made service that fits in with your requirements. We will manage the project from start to finish, ensuring at all times that we are adhering to your vision,deadlines and budget.
Our range of services includes:
Site Survey – Initial Base Plan to Final Detailed Plan
Free Quote
Standard Manufacturers Guarantee on New Equipment (1-3 Years)
Caterline Refurb Guarantee (3 months)
On Site Repair and Service Facility, on Supplied Products or Existing Equipment
6-12 Month Service Facility Available
We offer a nationwide service for brand new and refurbished catering equipment including cookers, fryers, chargrills, wallgrills, bain maries, fridges, freezers, microwaves, water boilers, dishwashers many more. You name it and we can supply it, we can also install it for you as well!
We offer fast and efficient delivery across the UK so please get in touch and we will do our best to help you.
Commercial Kitchen Installation Services By Caterline Ltd
Over the years we have worked with many satisfied customers including blue chip clients such as Copthorne Hotels, Holiday Inn Birmingham Airport, M&B Breweries, Future Inns and Russells Hall Hospital.
We offer a full planning service for your commercial kitchen requirements and we will provide all the necessary trades to ensure that your installation is completed to a highly professional standard.
For more information about our extensive range of new and refurbished catering equipment and our installation service please contact us today on 01384 459111 and speak to one of our helpful team.