Reliability is always a priority in food preparation in terms of food safety and, of course, your own equipment so always choose commercial catering supplies carefully.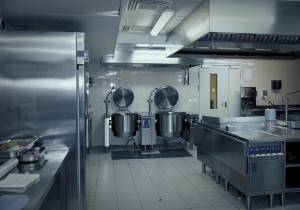 Whether you are opening up a kitchen for the first-time or upgrading your restaurant, knowing what to look for in a commercial catering supplies company will get you off on the right foot.
Creating the perfect kitchen for your food business is far much more than investing in commercial catering supplies – you need to be sure of the quality of the product and to have the support to make sure it is installed properly and make sure it fits in with your kitchen.
Installation
It is absolutely essential that kitchen equipment is installed correctly, which means using a firm that you can trust. Rather than sourcing commercial catering supplies then separately looking for an installer, why not find a reputable company that will supply and fit kitchen equipment?
Design service
Sometimes external advice is invaluable in finding a better way to do things. If you are frustrated with the space that you have then choosing a commercial catering supplies firm that offers a design service could make a real difference and help you make the most of the space you have.
On-site repairs
In the unfortunate event that you should suffer a problem with your kitchen equipment getting your kitchen back to full working capacity as soon as possible is important. Choosing a commercial catering supplies company that offers on-site repairs and a service facility will help to give you peace of mind.
Guarantee
When investing in commercial catering supplies you are making an investment in the future and the security of having a guarantee in place will let you know that you are protected.
Experience
There is no substitute for experience when it comes to knowing what will and will not work in a kitchen when it comes to designing and installing commercial catering supplies. Choose a company that offers the experience that you need to make sure you get the best service – and the best advice.
Caterline Ltd offers a wide range of new and refurbished commercial catering supplies as well as a kitchen design service.
With a high quality full installation service and years of experience, Caterline Ltd can help you get the best out of your commercial kitchen.
To talk to a member of our team about replacing equipment or designing a new kitchen from scratch, get in touch.