Safety has got to be a number one priority in every kitchen but what exactly are the requirements by law?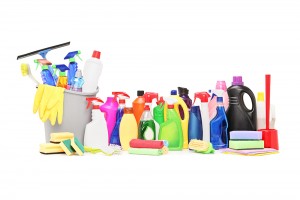 While established kitchens are no doubt on top of their health and safety obligations it can be very daunting for a new kitchen that is just opening up.
The regulations are put in place to protect the staff and as such it is important that all machinery is in good working order.
The main areas for concern according to the Health and Safety Executive are:
Slips and trips
Dermatitis
Musco-skeletal damage
Obviously anyone who has ever worked in a kitchen could add a whole host of other concerns to that list.
Apply a thorough safety policy to your commercial kitchen
The law requires that all kitchens have a thorough safety policy in place which identifies risks and puts in place measures to minimise concerns.
The policy must also cover what to do in case of an emergency, such as a fire breaking out.
Risks to the health of employees through contact dermatitis or musco-skeletal problems need to be monitored.
Employees must also be consulted over the risks and risk management as well as given training. The caterer must also work alongside any other involved parties to ensure the safe operation of the kitchen, such as landlords.
In identifying and managing risks caterers will also have to accommodate the regular maintenance of cooking equipment. Incorrectly maintained equipment is a serious cause for concern in kitchens and is responsible for numerous accidents and injuries.
Make sure kitchen equipment is in good working order
Scheduling in regular equipment checks by qualified personnel is essential to safety. Any kitchen equipment that falls short of accepted standards should be replaced immediately.
Likewise ventilation needs to be kept in good working order and regularly checked or this also presents a risk to employee health through fumes and the increased risk of fire.
When putting together a safety policy consider every eventuality and offer a safe method of practice for all aspects of kitchen operation – however insignificant it may seem to you.
Making sure all staff are well aware of risks and how to manage them will allow the safety policy to be properly implemented in the commercial kitchen.
When it comes to staff safety there is no space for shortcuts. Take a rigorous approach and make sure all your kitchen equipment is up to scratch at regular intervals.
Should you need to replace catering equipment in your kitchen contact Caterline Ltd.