Working with a variety of cafes, pubs and restaurants we see a lot of weird and wonderful menus. How many of these top ten food trends have you tried and tested? Entertaining and not feeling inspired? We hope this helps.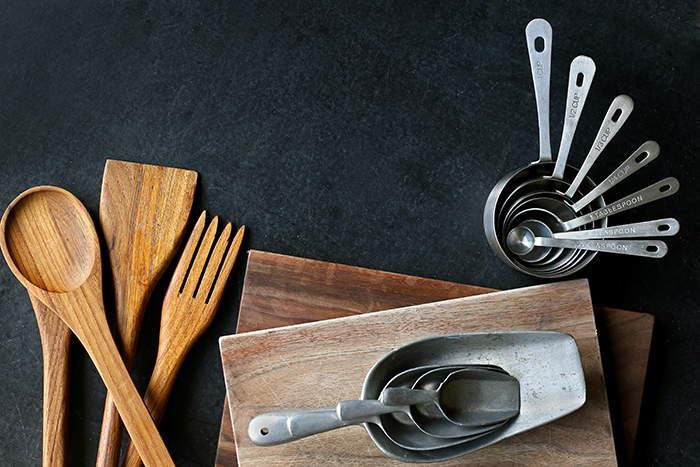 Tacos
You may have seen 2017's 'Official Trendy Food' all over your Instagram feed, maybe even at a wedding you've attended. These Mexican filled tortillas are small but boy are the flavours big. Our mouths are watering just thinking about them.
Portuguese food 
Another tasty trend is Portuguese food. So much to choose from but think something sweet – Pasteis de Nata (custard tarts), Arroz Doce (rice pudding decorated with cinnamon) and doughnuts oozing with delicious fillings. You're bound to see these at any market.
Octopus
Surprisingly delicious and easy to cook, don't be put off – Octopus is big for 2017, maybe due to its versatility and meaty texture. If you spend any time on Pinterest, you will have seen lots of Octopus dishes popping up.
Fermented foods
Popular in trendy cafes – fermented food. You'll probably already be familiar with pickled gherkins, beetroot, maybe ginger, but next time you're out why not give sourdough, kimchi or kefir a go? They can be an acquired taste but are known to be extremely good for your gut, so might be worth pulling a few funny faces for!
Sea vegetables
Move over spinach and kale, seaweed is the next big 'super green'. Popular in Asian cuisine since the start of time, more restaurants are realising a lot can be done with sea vegetables. Healthy, plentiful and affordable.
New superfood
Cauliflower is the hero food of 2017. Most of us will remember it as the colourless, overboiled, tasteless slop from our childhoods, but it's had a make-over. Cauliflower rice has been extremely popular for the past few months and it's now being used in stir-fries, curries and even as a replacement for steak!
Insects
Eating insects is common to cultures in many parts of the world and is now becoming increasingly more available and popular in the UK. Currently, the most commonly used insect is the cricket. High in protein, look out for crickets dusted in a spicy coating or pies made with cricket flour. With environmental, economic and nutritional benefits, what's not to like?
Ugly fruits and vegetables
The western world used to be very particular about how their fruit and vegetables looked, but people have started to realise that a few knobbly bits don't affect how something tastes. Supermarkets are selling wonky veg and restaurants are using it too.
Zero waste
Moving on from wonky veg, is another positive trend for 2017 – zero waste. Some very exclusive companies and restaurants have been popping up only using leftover and waste produce that would usually go straight in the bin. Cooking smart is good for everyone – you could start off by making jam or putting sauces and cheese in the freezer to use later.
Charcoal
Known for its detox and digestion qualities, charcoal powder is now being added to smoothies, cocktails and even pizza dough. Would you give it a go?
Feeling inspired?
Has this inspired you to open your own commercial kitchen? Contact us to get started today for advice about commercial catering equipment and the best choices to prepare, cook and serve the top ten food trends of 2017.
Whether you're eating out or you've cooked up a storm in the kitchen, share your food photos on our Facebook page – we'd love to see them!