Before designing a commercial kitchen it is important that you put an appropriate plan of action together so that you can maximise on time, efficiency and your budget. This plan should include what aspects of the commercial kitchen design you need to deal with first and the best order to do things in.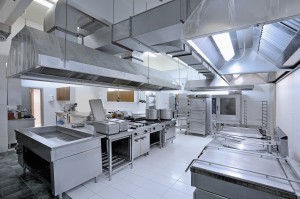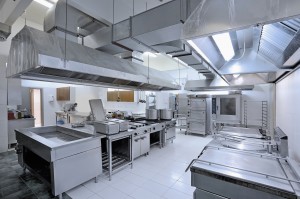 Here's a quick guide to the things you should know before getting your commercial kitchen designed:
1. Firstly, create the menu that you are planning to go with and this will determine the type of food storage and preparation areas you are going to need. It makes sense to think about the types of menus you plan to do in the future so that you can determine the type of equipment you are going to need. By doing this now then you can avoid future changes to equipment and redesign which may prove expensive.
2. Take accurate measurements of the equipment you will need for storage, preparation, cooking and refrigeration. Pay special attention to where your windows, doors, air conditioning, plumbing and electrics are located so that you can tailor the kitchen design to the space you have available.
3. Give your kitchen staff plenty of room to operate effectively and safely. Think about when your peak service times are going to be, how many staff are likely to be in the kitchen, and how you can best maximise on the time it takes to get food from the kitchen to the table.
4. Think about the number of preparation areas you are going to need, what type of cookers are required and where your freezer and dishwasher is going to go. These are all big items so you need to ensure that they are located in areas that give you the greatest efficiency for the running of your kitchen
5. Ventilation, lighting, water supply and flooring are all also essential to your commercial kitchen design and these need to be a part of your thinking and built in to your costs
Whether you're designing a commercial kitchen for a restaurant, pub, hotel, cafe, wine bar or a leisure centre you need to think about the practicality, functionality, efficiency and accessibility of your entire commercial kitchen space so that you achieve a successful design.
At Caterlineltd we have many years experience in designing and installing highly successful commercial kitchens so please get in touch to discuss your requirements.