Maybe you're just starting out in the catering business, or perhaps you're a seasoned veteran – whatever your level of experience, an essential catering supplies checklist is a must when preparing for events.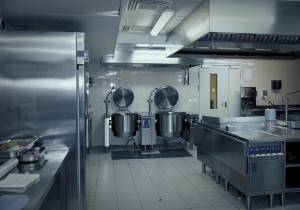 Take a look at our vital supplies no caterer should go without!
Table Settings
Guests can't eat without plates! You should include dinner, bread, and salad plates on your list, as well as wine and water glasses for the convenience of your guests. Silverware such as salad forks, dinner forks, and knives and spoons should also be included.
Ensure guests feel they have plenty of options to choose from by including coffee cups and saucers on the table, along with sugar bowls. Butter dishes should be laid out with the starter or appetiser and salt and pepper should also be available throughout the meal.
Presentation is key for any catering event, which is why your list needs quality tablecloths, centrepieces, and napkins (linen is preferred).
Serving & Buffet Equipment
Serving trays are an essential item for a catering event. You will also need bus tubs for easier clean up, and water pitchers to offer guests.
If the catering event is a buffet, you'll need additional items on your list such as chaffing dishes for hot food and serving spoons, tongs, and spatulas so the guests are able to easily access the items they desire. If meat is on the menu (i.e. a carvery) cutting boards and knives will be needed to carve the meat. Also ensure there are plenty of stacked plates and silverware rolls to go around.
Beverage Station
Some catering events require a separate beverage station, such as buffets at weddings. Air-pots for coffee (both caffeinated and decaf) and hot water for teas and other hot drinks should be filled at all times. Also include water pitchers, coolers, and straws for cold drinks.
Cups and glasses go without saying, but also make sure napkins and a place for waste are available.
For more advice about catering supplies and equipment please contact us now.